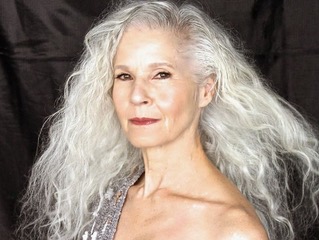 Actor Penny Orloff scored successes while still a teenager as Anne Frank and Juliet in Los Angeles. Her theater roles have ranged from the classical—Shakespeare's Katherina, Cleopatra, Gertrude, and Richard III's Lady Anne and Queen Margaret—to Antigone and Medea, to 20th century greats such as Neil Simon and John Guare.
In a 50-plus year career, she had major roles in classic musicals such as FIDDLER ON THE ROOF, GUYS AND DOLLS, CAMELOT, and MY FAIR LADY. She starred as Aldonza in 5 different productions of MAN OF LA MANCHA, including an extensive tour throughout the United States. In 1981 she was featured in the first American production of Kurt Weill's SILVERLAKE, directed by the late, great Harold Prince at New York City Opera. With the success of that production, Harold Prince invited her as an original cast principal in his 1982 A DOLL'S LIFE, by legendary writing team Betty Comden and Adolph Green.
Orloff's solo show, JEWISH THIGHS ON BROADWAY, based on her novel of the same name (Amazon.com), played in thirty-one cities to standing ovations and critical acclaim, including sold-out houses and rave reviews for its premiere in the Seattle Fringe Theater Festival in March, 2000:
"If Jewish Thighs on Broadway is Fringe Theater, then Fringe Theater has definitely entered the Big Time! Orloff's persona and voice fill the theater effortlessly. And what a voice! This Juilliard-trained soprano is a gift to Seattle. This funny, multi-faceted story of one woman's journey through the world of theater will entrance you from its first word to the last."
Orloff continued performing the piece nation-wide for a decade, including a successful 2005 off-Broadway run.
She is a 2008 founding member of LA's award-winning Rogue Machine Theatre, performing both as Music Director and as Mistress Revels in its opening production—the American premiere of COMPLEAT FEMALE STAGE BEAUTY. In the years since, she created roles in several world premiere plays at RMT, and performed in no fewer than 6 of the company's signature Rant and Rave spoken word evenings. During the group's first crucial decade, Orloff served as Managing Director, Development Director, and on its governing board.